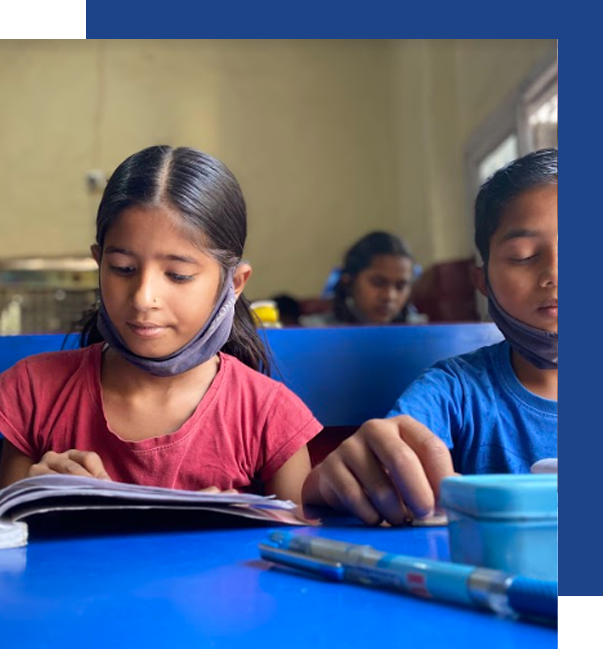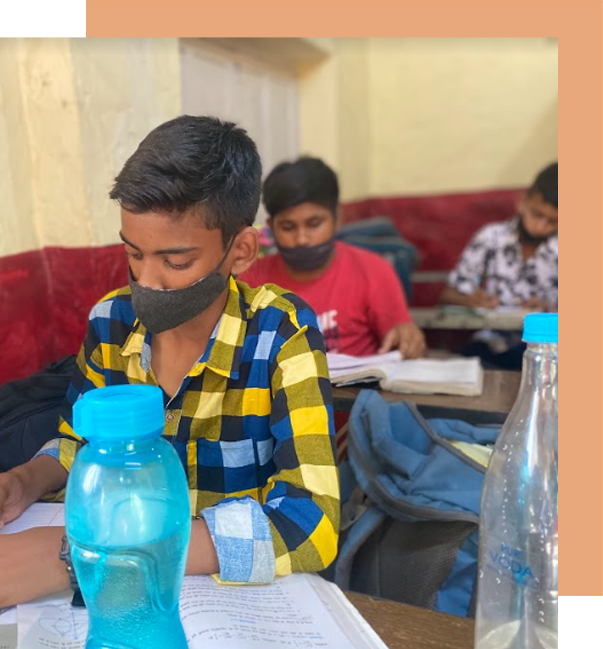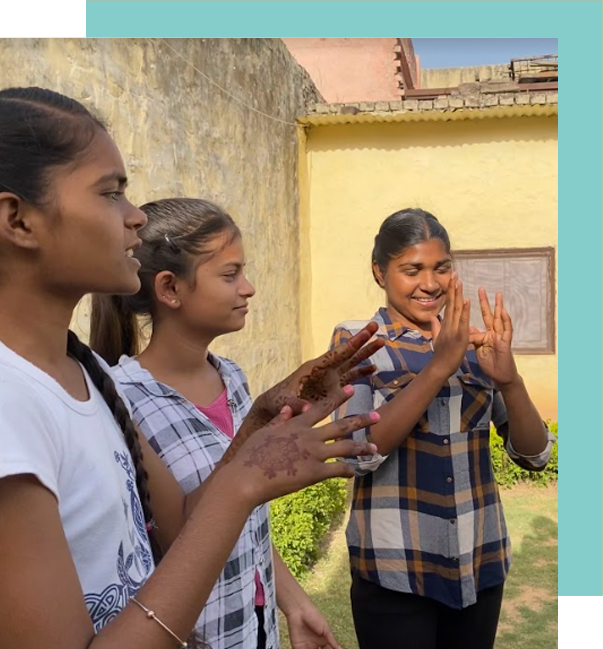 Quality education is important for a students' hope for a brighter future and develops his/her confidence that comes with being self-reliant. Following this principle, we at Akshar build a strong foundation that children need for an independent tomorrow.
While we work for their shining future, Akshar ensures the children enjoy their learning process. We work towards our students having a sense of belonging, developing intellectual curiosity, innate desire to pursue excellence. Most importantly, they develop voices to analyse, debate and find their place in the world.
From middle to senior level, our innovative teaching methods and various co-curricular activities bring about learning and a deep understanding of concepts.
Creating an atmosphere for sharing and helping each other forge an emotional bond amongst each other, with the Educators and the School. As a result, even the young adults having graduated years ago, remain deeply connected with the school, giving back for its continued success
Learning Beyond Classroom
There is limited learning beyond the classrooms, in our regular Government Schools, due to the availability of resources. Akshar fulfils this need for the children to express themselves, develop creativity and out-of-the-box thinking, all of it while having fun and enjoyment. The School has created some model clubs that fit our students' varied interests. It is heartening to witness the children smiling and laughing exuberantly.
Abhinay aisa jo kirdar ko amar karde
Some of us are born to perform, others discover their talent on the way. Our Umang club provides a platform for the children to enact, emulate, develop confidence, and inspire others through various performances within the school and opportunities arising within Chandigarh City. Whether the children pursue acting as leisure or professionally, they end up developing an innate sense of freedom, confidence and effective communication skills.
Curriculum – Acting, Voice modulation, Listening, Body Language, Postures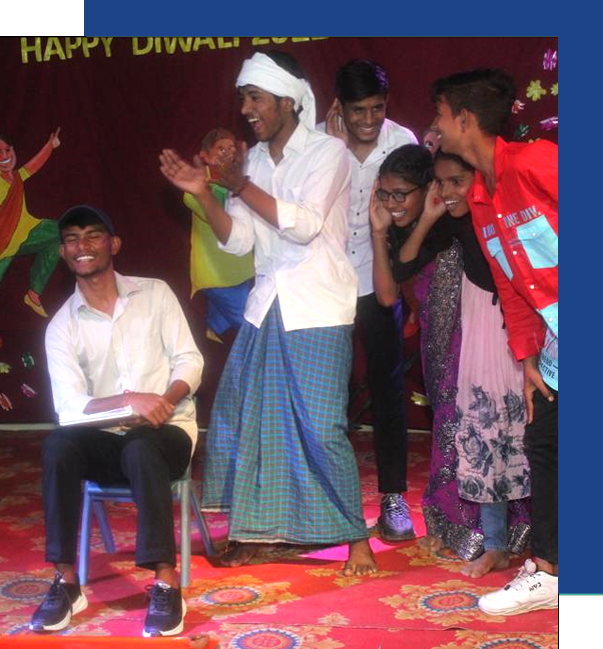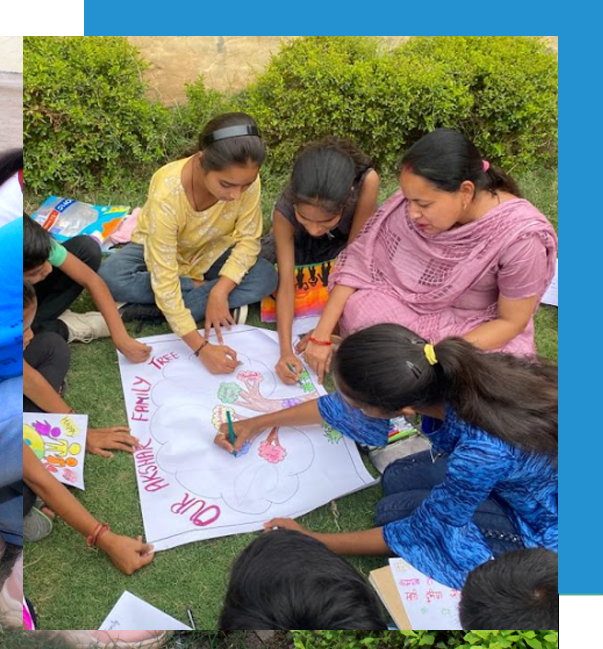 Art and Crafts Club – 'Qala'
Kala se apmi pehchan banao
Art and budding artists are an integral part of our ecosystem. Designing banners, and posters, for Akshar programmes, many of our children developed a passion for this incredibly creative field. Children are able to express themselves in ways, they never thought possible. Two of our star young girls Moni and Arti joined the prestigious Government College of Art to pursue their Undergraduate Studies, inspiring many more children to dream big – to draw, paint and create for fun and learning. The potential is immense, and opportunity available. The sky is the limit for our evolving artists.
Curriculum – Clay Modeling, Drawing, Painting, Crafts Out of Waste
Environmental Science Program – 'Jigyasa'
Students resonate and learn better when it is experiential. Our Jigyasa program creates a platform where children can discover new interests in science and the environment. Akshar School, in partnership with Bhumi's Eco Champ, is running this school-based mentorship program to sensitise students about the environment and get to reconnect with it so they can become young change-makers for a better environment and a better tomorrow.
Curriculum – Model Experiments, Clean-Up Drive, Waste Management, Hands-On Activities, Models with Waste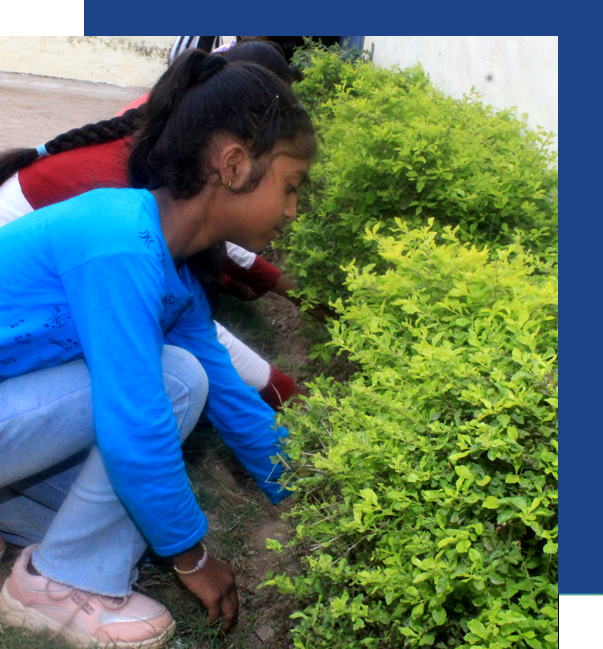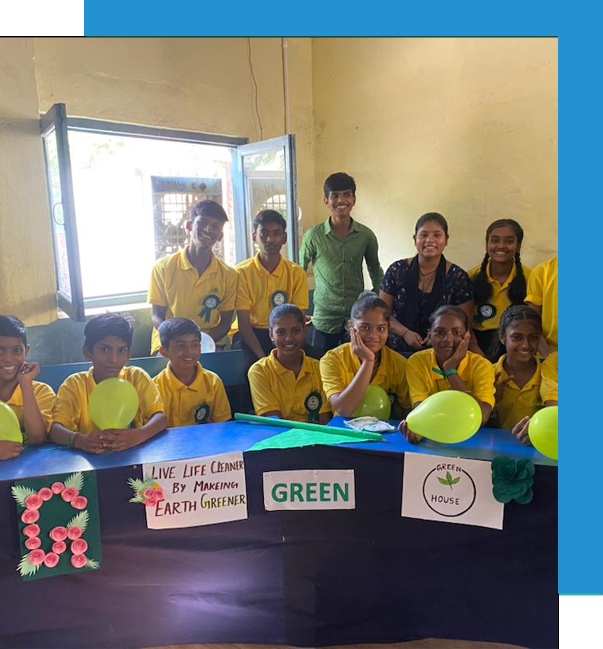 Public Speaking Club – 'Jagriti'
Today, the world is all about communicating smoothly and confidently. But, more often than not, schools miss out on teaching this very important life skill. We at Akshar, have taken up the initiative by starting a Public Speaking club. We aim to instill this skill in children at a young age so they can turn out to be confident adults. This skill not only helps children on the personal front but on the professional front, too.
Curriculum – Debate, Etiquette Building, Presentation Skills, Public Speaking, Reading, MUN
Computer program – 'Yantra'
The world is rapidly moving toward making and becoming digital. Therefore, we decided to introduce the computer training program that is solely focused on imparting basic computer skills to every child and advanced training for those who develop an interest.
The project comes with added benefits and vocational training courses like graphic designing, web design, and other advanced courses to prepare them for brighter and better job prospects with significant confidence. 
Curriculum – Basic Computer skills, graphic designing, web designing and advanced courses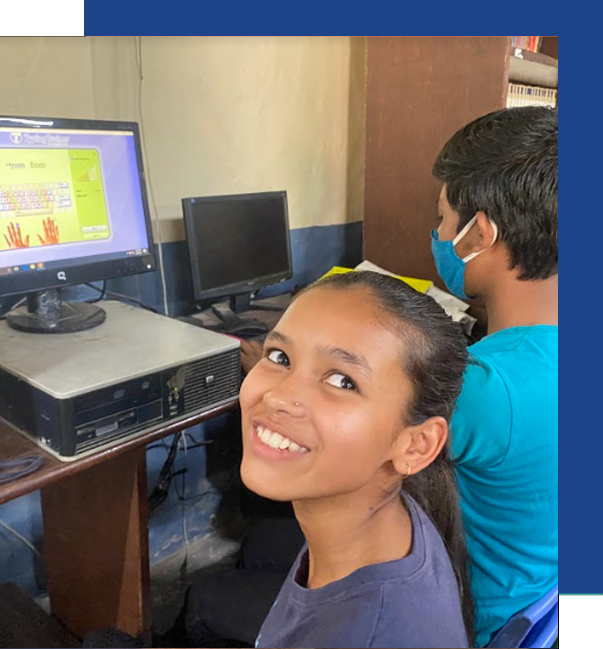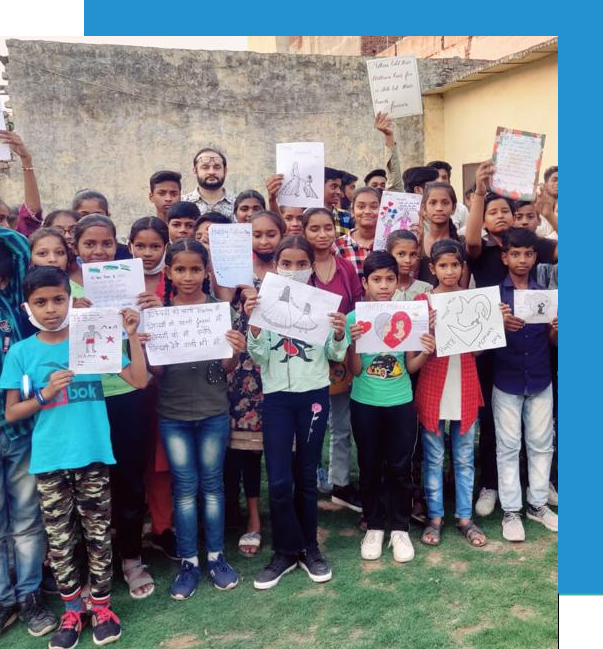 Life Skills and Personality Development Training- 'Pehchan'
The life skills and personality development training intends to get children ready for a future in any field they wish. We focus on developing a child's personality in a way that they can stand out from the crowd. This training also includes improving the communication skills of the children and making their speech smooth and powerful.
This training program is conducted through workshop sessions by career counselors, life skill coaches, principals, and so on. 
Health and Hygiene – 'Ayushman'
A healthy child is a happy child, and a happy child can win over the world. This is our thought behind introducing health and hygiene awareness sessions for the children at Akshar School.
Not only do we impart crucial information related to health, but we also conduct regular overall health check-ups for the children. We also organize health camps for significant health factors in multiple underdeveloped areas from time to time.