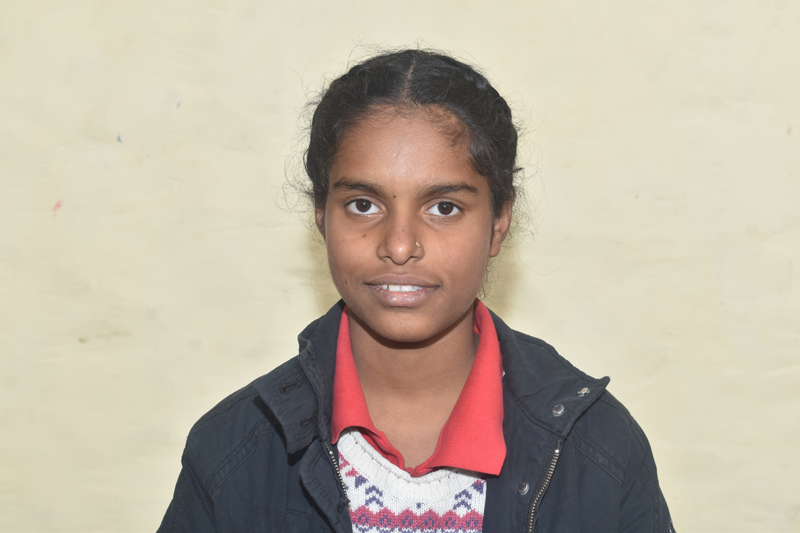 I am Kajal, and my family of five moved here from Uttar Pradesh many years back. My mother is a homemaker, while my father works as a mason.
I was a grade 3rd student when I joined Akshar School with the help of my mother. My two brothers have always been students here and looking at his improvement and educational performance, my mother was determined to get me enrolled too.
I believe that joining Akshar School has not only helped me realize my skills but has also helped in enhancing them. This continuous improvement with each passing day has eliminated my fear and shyness when talking in front of a group of people. In addition, I feel my overall behavior has improved with discipline lessons from the school. 
I feel proud when the teachers appreciate my performance and intelligence and call me brave in front of my parents. My parents are also incredibly proud of me for the improvement I have shown and the results I have achieved. Moreover, my parents feel highly honored when they see their daughter excelling in other activities at school, like sports, dancing, drama, etc. I love to see expressions of gratification on my parents' faces. I am grateful and happy to be a part of Akshar School and insist other students take advantage of this opportunity too.
When I was enrolled in Akshar School in 2017, my mother was supportive, but my father was not. I still sometimes feel pressured by my father and think about dropping out of school to start earning. This has affected my focus significantly. It has been challenging to keep on track, but I try to stay motivated
I aim to pursue Computer Training for my economic independence. Although I dream of pursuing BCA, family & finances have got me confused about whether I should just get training in computers and start working. I hope I am able to the right decision for me!